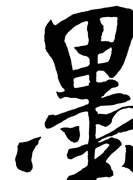 History
In 1986, the Industrial Technology Research Institute (ITRI, a government agency known as the locomotive for development of Taiwan's Industrial Technologies) set up the Toner Laboratory and started to explore the microcosm of toners. Royal Precision Technology Co., Ltd. (RPT) was incorporated in 1994 to join the ITRI Toner Project dedicated to research and development of various kinds of toners for use in photocopiers and laser beam printers.
Thanks to vital technical breakthroughs in 1995, a project for a mass production plant was launched.

With the assistance of ITRI, RPT established the Hsin-Chu factory in 1997. Then, under a contract, RPT got the technical expertise and product formulas from ITRI. Furthermore, Mr. C.N. Shih, the president of RPT, enlisted members of the ITRI Toner Laboratory, and Mr. H.Y. Tong was designated as the Plant Manager of RPT. Before that, Tong had headed the ITRI Toner Laboratory and he had been engaged in the field of toner for more than 10 years. Actually, RPT carried on the mission of ITRI to serve the Imaging Industry.

RPT plant was initially equipped with 2 manufacturing facilities. To meet with the market demands, the second automated production line was completed in 2003. In 2010 further invested to set up the second new factory and new production lines.

RPT's OEM compatible toners serve the aftermarket.

Performance
PRT is an ISO 9001:2008 quality, management system certified company.
Specific formulas, skillful production techniques and strict QA system ensure superior quality as well as outstanding consistency of RPT toners winning the reputation worldwide. Innovative R&D allows RPT to keep pace with the industry development, with compatible toners for latest printers being added quickly to the product line to meet with market requirements.

Commitment
Our Quality Policy
Quality-Do thins right and well at the first time.
Innovation-Anticipate trends and develop competitive products.
Teamwork-Maintain effective communication, delegation and collaboration.
Customer Satisfaction-Fully understand and fulfill customer needs.